How does this work?
Houzi is a Flutter app for Houzez real estate Wordpress Theme, available for Android and iOS.
Houzi together with Houzez offers you full scaled real estate solution for web and mobile.
Read More
App Features
A perfect compliment to your Houzez website, Houzi is a super flexible and powerful mobile app with top-notch features for real estate agents and companies.
Compatible with Houzez
Fully compatibile and integrates with Houzez theme
Great Performance
Top quality app with slick design, higly customizable theme and optimized code
Features Enrich
Powerful search, filter, maps, details, communications and all real estate features
Free Updates
Don't worry about future costs, pay once and receive all future updates at no extra cost
Houzez CRM
Bundled with all features of Houzez CRM in your palm. Track Activites, follow Leads, reply to Enquiries and close Deals.
Translation Ready
Fully RTL supported, Available in English, French, Spanish, Arabic, Russian, Turkish and many more...
Powerful search and filters
Houzi comes with advance search system with various modern features like geo location based radius search, city, area and type based searches. It contains advanced filter options based on prices, area size, bedrooms and bathrooms counts.
User can save searches, get alerts for a search criteria.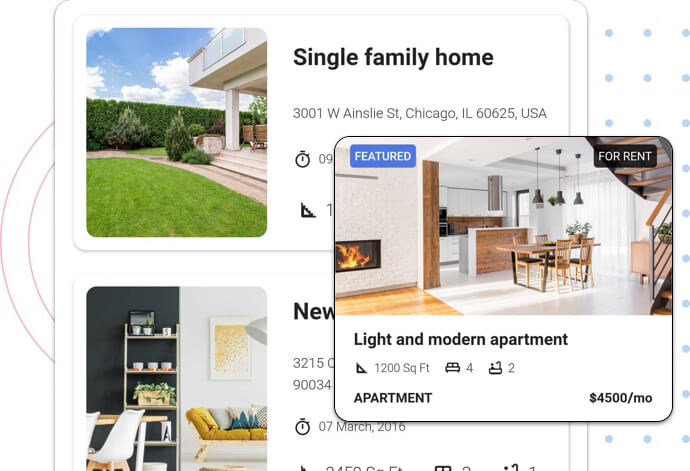 Listing Result Pages
Houzi comes with multiple pre-designed gorgeous result item that you can choose to show in list. Listing can be filtered with different parameters or reordered by pricing or dates. All listing can also be browsed on map and carousel.
All listing can also be browsed on map and carousel.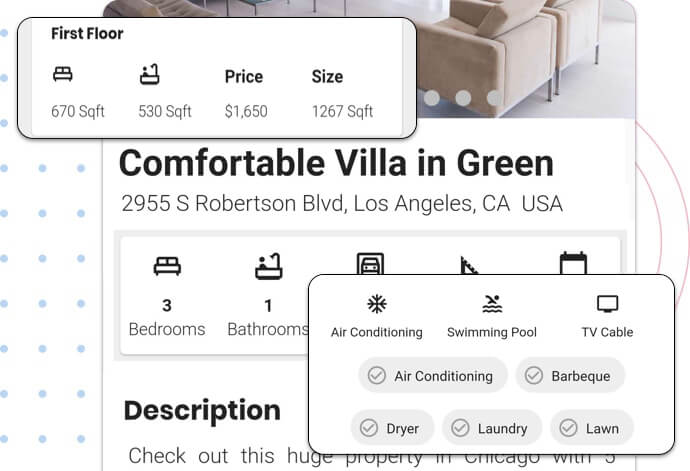 Property detail page
Information enriched, fully featured property details page contains every relevant modern details widgets. A page that consist of photos gallery, property features section, description, prices, agent or agency info, maps, ratings and reviews.
Customer can also schedule visits to the property along with inquire about property contact form for customers to reach out to your agents.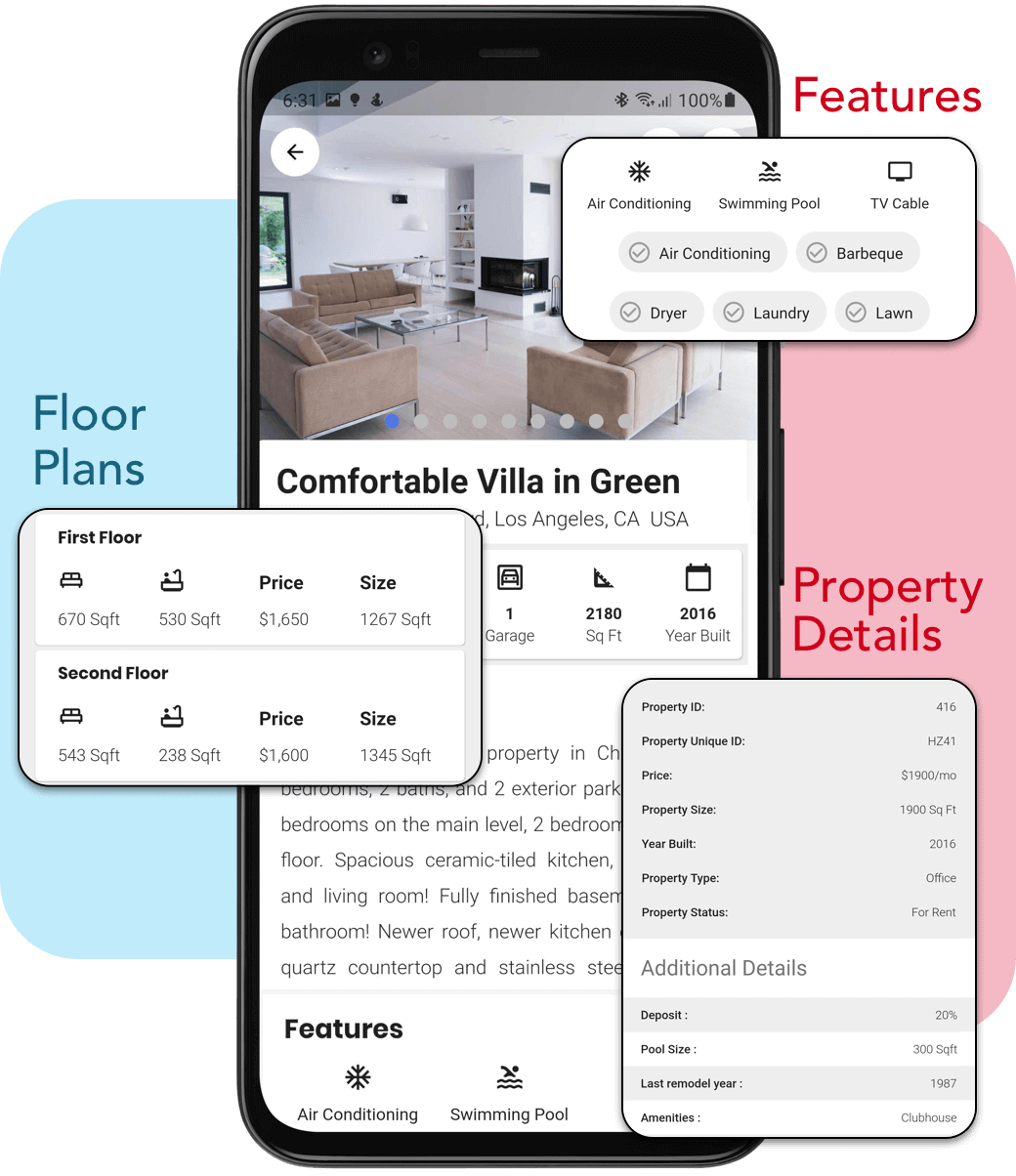 Flexible and Powerful
Houzi is a super flexible and powerful mobile app with top-notch features for real estate agents and companies. It comes with slick design, awesome ui and ux, multiple styling options, gorgeous typography and highly customizable features. Purchase today.
Buy Now
AppleStore
GooglePlay
Gallery
Houzi is packed with new features that help you connect with your customers. It is an experience that is simpler, more useful and more enjoyable. Take a closer look at beautifully crafted app for your business.
Pricing
Get answers before you buy. Checkout the demo version to know the full features offered in the app.
Buy Houzi
$59
per instance
Dynamic home sections with many item design
Advanced Searh Filters
Comprehensive property page
Property Images gallery
Agent and Agency list & profiles
Reviews for property & agencies
Favorite properties and Saved searches
GPS location + km range search
Schedule a visit with agent form
Property Inquiry and Contact form
Add property (quick and detailed) from app
CRM: Leads, Activity, Inquiries, Deals dashboard
Social login with facebook, google and apple
Admob integration ready
RTL supported, ready to translate.
Available in Arabic, French, English.
Buy on CodeCanyon
Hire us to publish your App
$600
Android iPhone Apps
Buy Houzi at CodeCanyon
Provide icon + splash screen
We'll do:
Theme color customisation
Other visual changes
Firebase, Google Cloud integration
Facebook, Google & Apple login
Phone Login integration
Submission to AppleStore
Submission to GooglePlay
Hire us on Upwork
Hire us on Fiverr
Custom features
If you have any feature or requirements that you want exclusively in your app, contact us and our excellent team will make sure to exceed your expectation.
Contact Us
Houzi is an app that connects with Houzez Wordpress theme. Its has intuitive, clean and slick UI, that offers great user experience. For more info you can reach the team at houzi@booleanbites.com
Contact
We believe that it doesn't cost a thing to talk, so why not get in touch with us and begin this awesome journey. Get answers before you buy.